MANPOWER SUPPORT SERVICE IN KSA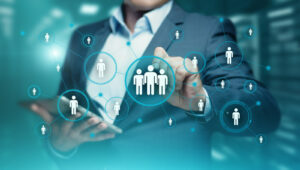 We are a leading consultant, engaged in offering Labor Supply & skilled and unskilled workers to our clients in the recruitment. Our Manpower Supply services always help in recruiting the cheap labors for the prescribed jobs. This helps in saving time, energy and our client's money.
Manpower Supplying is the part of  Ayade Hail Est., our team is highly characterized by professionals. Ayade Hail Est. is one of the finest companies in the field of manpower supply in Saudi Arabia.
In this new era of Industrial Growth, all the industries have to maintain a regular pace so that they can walk to foot to foot with the world. Manpower is the backbone of industries. It can enhance the name of the company or can hamper the name. Our company, Ayade Hail Est. is best in services. Before we provide the required manpower or labour to our customer we check the candidates on the following basis:
Civil Workforce
Steel Fixer
Carpenter
Scanffolder
Mason
Tiles Mason
Electrician
Plumber
Painter
Gypson Carpenter
Labor
Mechanical Work Force
Pipe Fabricator
Pipe Fitter
Grander Man
Rigger Level II
Rigger Level III
Industrial Electrician
Tig Welder
Multy Welder
6G Welder
3G Welder
Insulator
Sandblaster
Spray Painter
General Workforce
Light Driver
Heavy Driver
Mechanic
Crane Operator
Forklift Operator
Bob Cat Operator
Skilled Worker
Mechanical Helper
Supervisors/ Inspectors
Quality Inspector
Safely inspector Electrical Supervisors
Piping Supervisors
Mechanical Supervisors
Painting supervisors
Material Coordinator
Auto Cad Operator
Surveyor
Foremen
Engineers
Mechanical Engineer
Civil Engineer
Electrical Engineer
Instrumentation Engineer
Piping Engineer
Pluming Engineer
Planning And Scheduling Eng
Estimation Engineer
Quality Control Engineer
Safety Engineer Engineer
Administrational Personnel/ Others
Executive Secretary
Document Controller
Time Keeper
Fire Watch
Manhole Watch
Safety Officer
Tea Boy